Thai Low: allora abbiamo resistito al terrore delle griglie: HG Safari!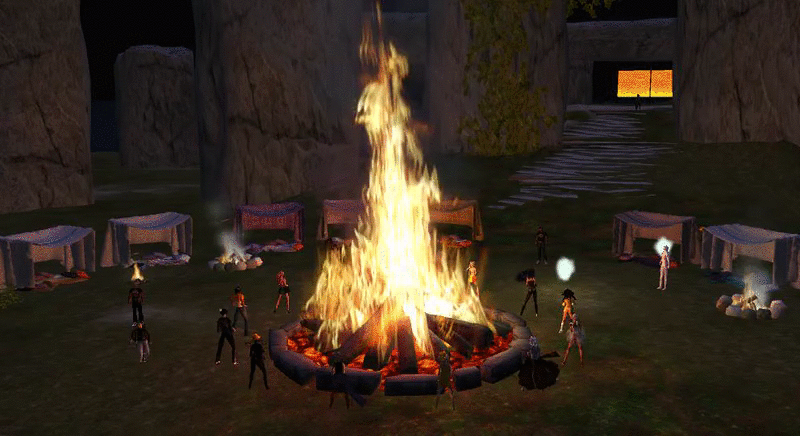 Just for a few weeks, the Safari will be taking a break. This was our 110th consecutive week jumping from grid to grid, and it's time to take a moment, hose out the clubhouse, reorganize the landmark giver, purge the cache, and have a bit of a rest.
Arriving on Ophry. Harthelie is the mermaid.
We ended our run in bellezza with two super destinations, where we were made to feel like honored guests.
The first is a private sim by Nani Ferguson and Ange Menges. Earlier this year, they took the decision to close their ephemeral sims to general visits, which is a shame but they have their good reasons.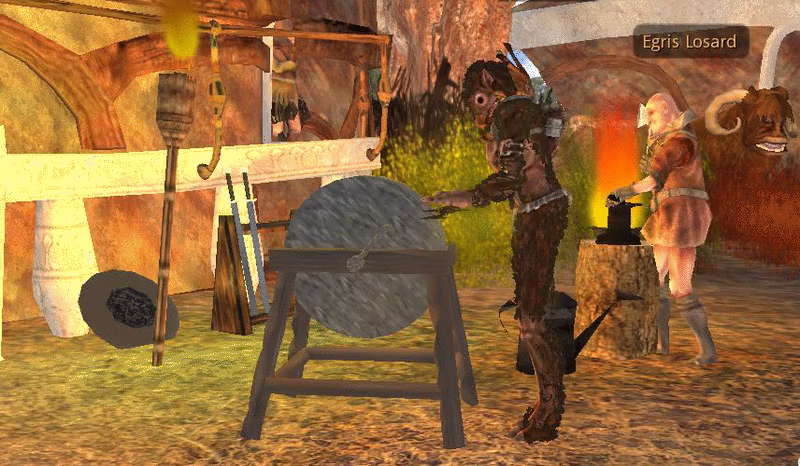 They did, however, allow us to visit Ophry and the group was able to explore this fabulous planet, a forgotten corner of the galaxy where mutations inhabit various zones, a number of tribes each with its own idiosyncrasies, architecture, lifestyle. Much like open sim, then. It is a masterclass in how you can fill a sim without overfilling it, a triumph of detail and harmony from the terraforming all the way through mesh, prims, NPCs and as aways wonderful textures.
The game involves a simple hud and a far from simple hunt all across the region in search of the ingredients for growing plants - water, seeds, fertilizer, that kind of thing.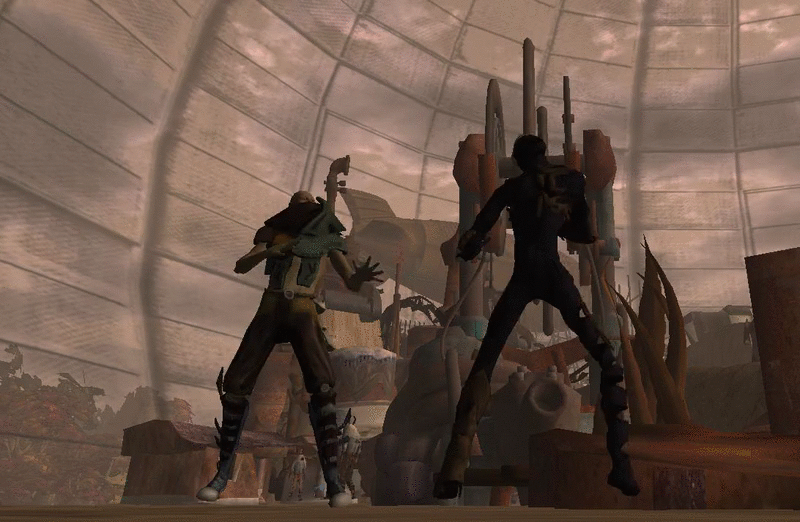 The journey, whether made by flight or foot, takes you to a bridge of bones, an airship, and into a giant dome.
Photo of Ophry by Chip Angelvi
From the ocean side to strange medieval villages, to magical mechanical birds.
On the way you will see extraordinary machines, fantastic animals, beautiful and sinister, flowers, trees and houses.
More than twenty of us gathered on the region and took our chances with the cryptic clues... well, not that cryptic, they're clear and concise, for anyone who's good at doing hunts.
This comes out of the fantasy of Nani, pictured here. Many of us, I suspect, gave up and just cammed around to see the fabulous environments. The inhabitants of the region, some of which are animated, all have strange names, Nani says that just as their appearances have become stranger and stranger over centuries of evolution, so their names have been strangely modified.
Strange is a word that comes to mind a lot here. Also the desire to stay here and become part of the landscape... impossible, for this is yet another temporary world, and no longer accessible, to boot.
Imaginations run wild.
And to close out this week, and this phase of the Safari, in recognition of the solstice yesterday, we were invited over to Thai Low's grid, Endivatomic, where Thai, Christine, DJ Lucrezia Flores and the Endive gang welcomed us with lights and music.
Their HG Address? endivatomic.eu:8002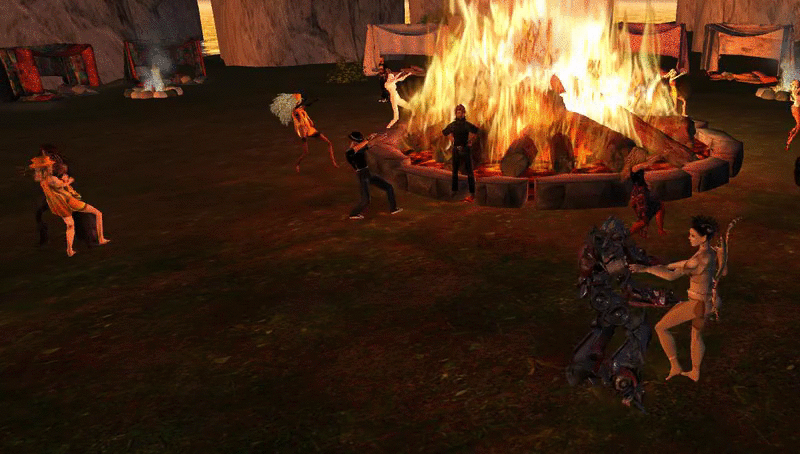 The Stonehevent sim, with its gigantic sarsen stones, was lit with colors and firelight. There were rumors of a roast hog. Dances were to be had, both around the giant bonfire, and couples dances. Endless places to sit quietly or to enjoy the vivacious music.
A special treat by Lucrezia, a performance of Thriller by Michael Jackson... with - wait is that Michael Jackson?!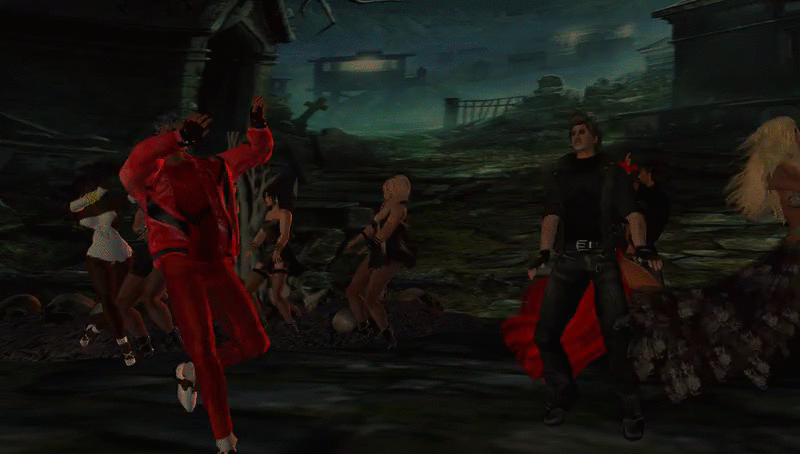 Lucrezia Flores fab NPC show, based on Thriller
Many promises made to meet up in the fall, plans for events, like Truelie Telling's upcoming Musical, and of course Cherry Manga and Praline B's Fest'Avi... and hopes to continue hypergridding with friends, one way or another, during the summer months.
Thanks, Thai Low, for this great party!
But not me. I'll be on Francogrid working on a few things on the hgsafari sim, if you want to drop by to say hello.
If not, see you on September 7 when the Safari fires up again for a new season of trippy trips, lag, crashing and fun.