No trip this week, just a quick tp over to OSGrid's Event Plaza, for 3 hours of music and chitchat.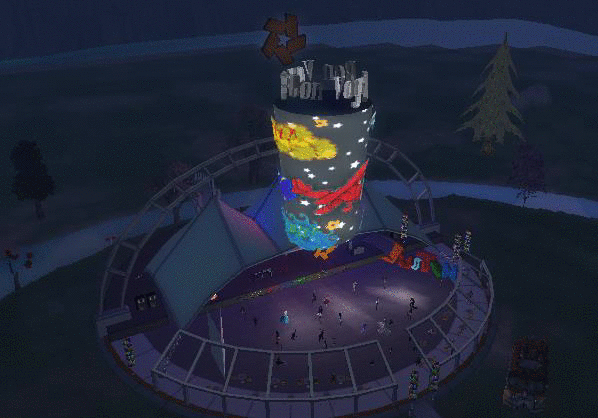 Justin Clark-Casey, who has for several years been a key member of the OpenSimulator core developer team, recently announced he was stepping down from the project to focus on his new job.
He wrote about it here, if you'd like to know more.
Well, we couldn't let him go without a party!