Snakedance Moonwind's lovely avie said it best...2015 was on it way out. Some of the  Safari regulars met to talk about what they thought the year had brought.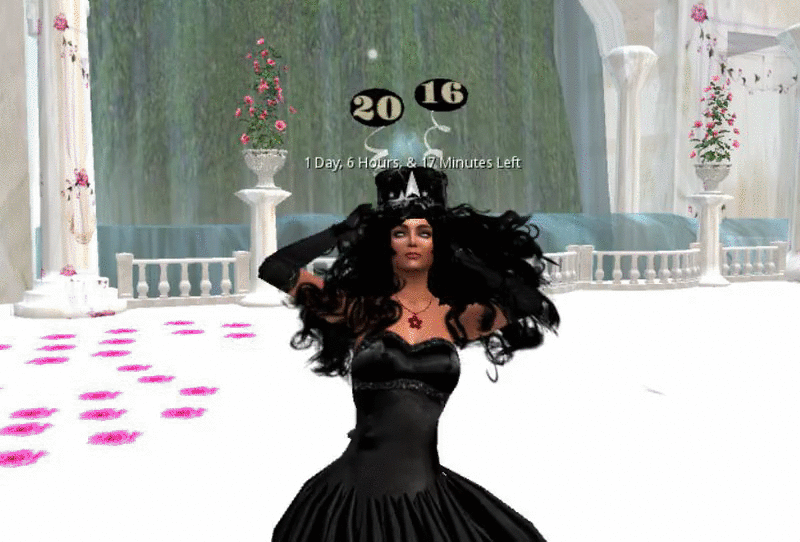 It was a two stop Safari, the second half on the heart-breakingly lovely region created by Azi Az. Azi and her partner Danger Lytton, who hosts the region on a fabulous server connected to OSgrid which took in its stride the arrival of a dozen happy avies, despite the colossal amount of detail on the land.
       Arriving in the main square we immediately tp'd over to the ballroom where Danger was spinning some fantastic tunes. That made it easy to cam out ant about on the var region. It's pretty awesome, is open sim. A fair sized group of people, with my viewer set to Ultra and the maximum draw distance possible, and not a whiff of lag. Bliss.