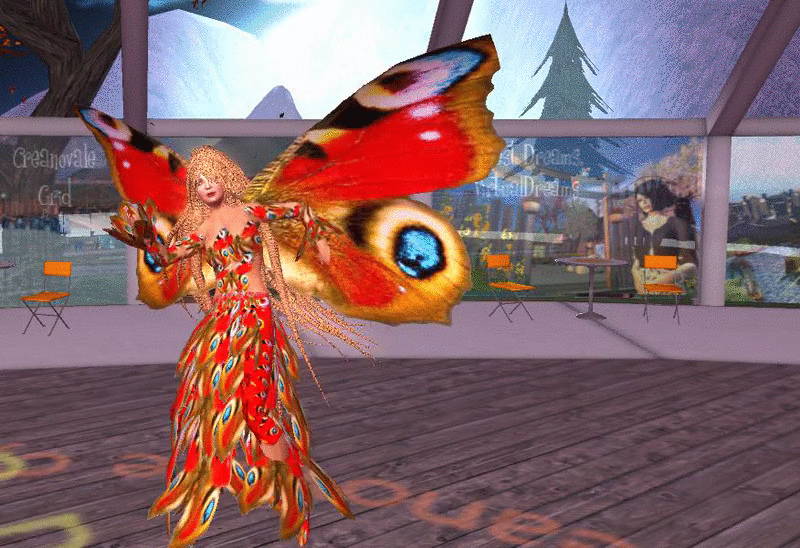 Truelie Telling
Two years of grid jumping, and to celebrate, we had a great party, thanks to many wonderful guests and some fantastic music!
Sarah Kline
said it best, seems no time at all since we were celebrating our first anniversary right here on Event Plaza.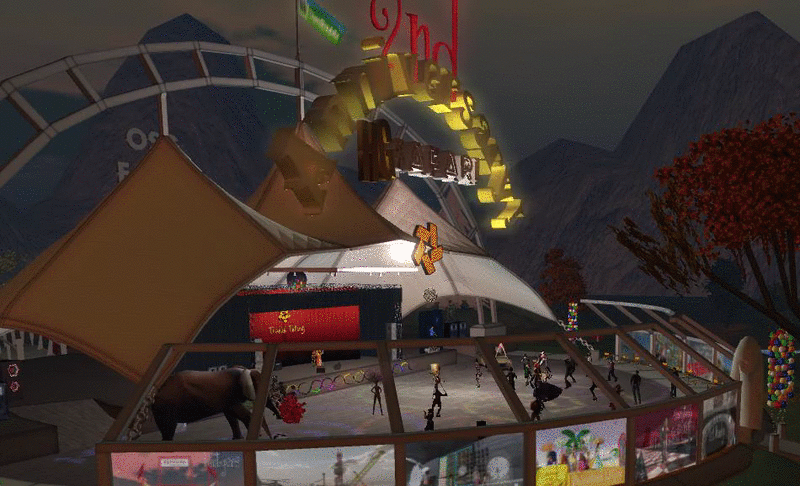 Event Plaza, OSGrid, 94 images fo regions we've visited since the safari began
And indeed, it's only a month since we celebrated our 100th consecutive tour with fireworks and music. Over the past 105 weeks, the group has visited hundreds of regions on dozens of grids, and the the kindness and flexibility of the Safari crowd has never failed to amaze me, as we've wended our way around great art exhibits, scholastic sims, wild landscapes and tiny grids of all styles.
The hosts are the real stars, though. They take the time to get their regions ready, they show up - sometimes taking time off work - to show us their region and answer questions. Many have provided spectacular shows of light or music, and all have been exceedingly gracious, considering the stress we bring to a sim, what with our HG cooties and all. Thanks to you all!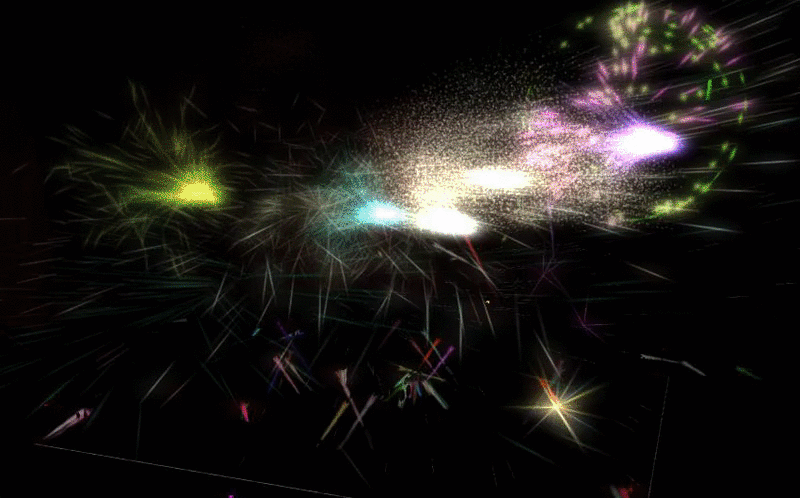 Last month's fireworks, to celebrate our 100t Safari, by Wordfromthe Wise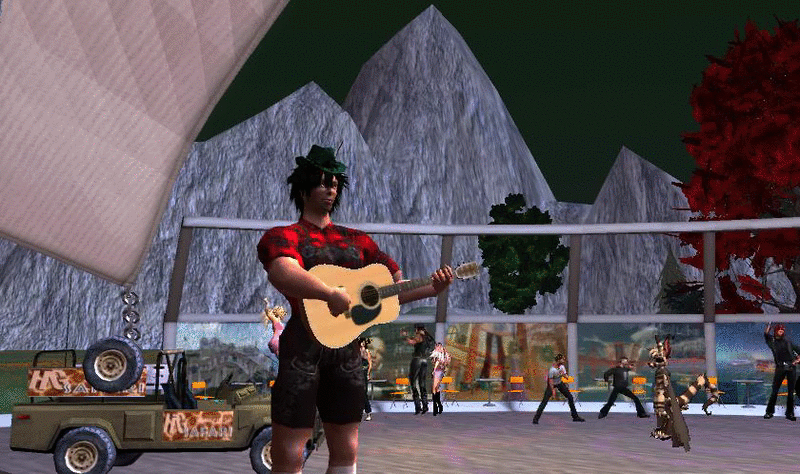 Whilri Placebo wowing the crow with his amazing talent
This week,
Truelie Telling aka Ellen Olhsson
opened the event with some great new songs and some classic favorites like
Where's My Hair
and
The Safari Song
.
Whirli Placebo
followed with an amazing set including covers of songs like Wonderwall and a nmber of his original compositions, which are both thoughtful and beautiful Two amazing talents we are very lucky to have in OpenSim!
Jake Long - cute avie!
Thanks also to
Jake Long
who closed out the event with his debut as DJ on OSGrid.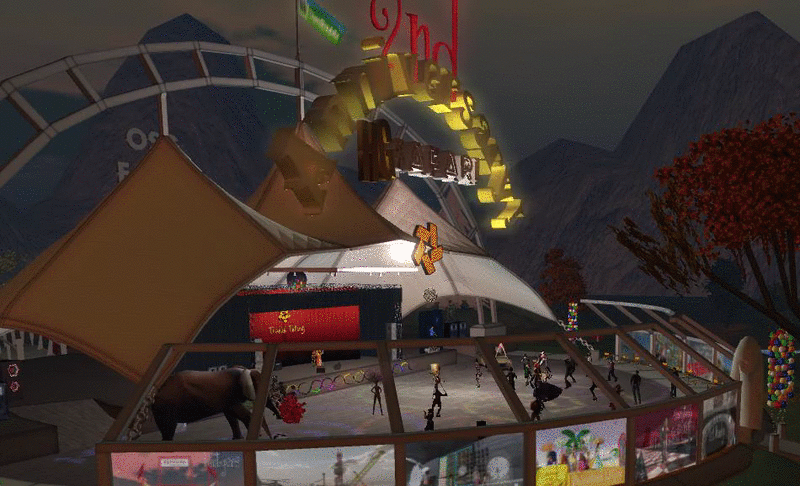 We have continued our program of seeing new regions and new grids, of all sizes from standalone sims all the way up to big commercial grids. It's been quite a journey! And it's not over yet... the Safari will be taking a short break over July and August, before rebooting with a fabulous set of events beginning on September 1 with Francogrid's Fest'Avi. Thanks,
Cherry Manga
!
Sneak Peek of Fest'Avi
We have five more weeks of exciting visits until the break begins, so if you can, join in! And thanks for all your support!